When we first started out to get ready for our first mission, we had so many questions! Unanswered questions about little things became unsettling concerns until they were resolved. For example: What kind of shoes should I bring? Can we buy things we are used to buying? Will they have hot water or will I be taking cold showers for two years? Do they have air conditioning? Will I ever see chocolate chips again? Ha!
For us at least, these "little" questions felt pretty big. Yes, even the chocolate chip question!
So we started this blog – a blog to help people who are thinking about serving an LDS senior mission – to take the journey with us as we discover the answers many are wanting to know.
Here are some of the questions that burn in people's hearts...
Can we communicate home easily? Absolutely - modern communication methods are in vogue....
Flickr.com - Courtesy of Wonderlane
Flickr.com - Courtesy of Richard Vignola
Can I get my own medicine for my needs? Yes, but "medicine" is relative…
Chinese Medicine Shop - Flickr.com - Courtesy of Charlyn Wee
Can I drink the water? Yes, if you seriously want to...
Flickr.com - Courtesy of Clive Reld
Can I eat "regular" food? Yes, but "regular" is also relative…
Octopus Pizza - Hong Kong
Will my house be fine while I am gone? Wait - you have an actual house????
Emergency Housing in Nepal with 5 families living inside.
Can I get money out? Yes! Worldwide. They always want your money.
Flickr.com - Courtesy of Jessica Paterson
Seriously though, the thing to remember is this. Whether you serve a domestic or international mission, tens of thousands of seniors have gone on missions. If they can do it, you probably can too. Everyone has had these same questions and resolved them in various ways. Here are some tips that may help as you prepare for a mission:
The Church puts senior missionaries in safe, clean, modern housing. All of the senior housing we visited in Asian countries were of very high standard and were comfortable for each couple.

You will usually be replacing another couple who has already been there. They and your mission president are your #1 source for specific answers to your particular mission. Once you receive your call, you will be given contact information of who you can email to get detailed information.

Other senior missionaries who have gone before you have already found all the stores, markets, shops, ATM's, and transportation tid-bits. You probably won't have to re-invent the wheel.

There are phone numbers you can call about insurance, medical and mission-type questions. If you have questions about senior missions, you can call 1-800-453-3860 (ext.2-6741), or email: seniormissionaryservices@ldschurch.org.

You are welcome to email us anytime too! We'd love to hear from you and answer any mission-related questions that we can. You can email us at: coffey58@gmail.com.

If you have questions about different types of missions that are available, check out THIS LINK. It has email links to senior missionaries whose mission it is to answer your questions. Operators are standing by!
Ultimately, when we walk in the footsteps of the Savior, we put our trust and faith in Him. Serving a mission is a true act of faith. When we feel the call of the Savior moving us to serve a mission, may we have the courage and faith to, like Peter and Andrew, drop all and follow Him. The rest of the journey will be priceless.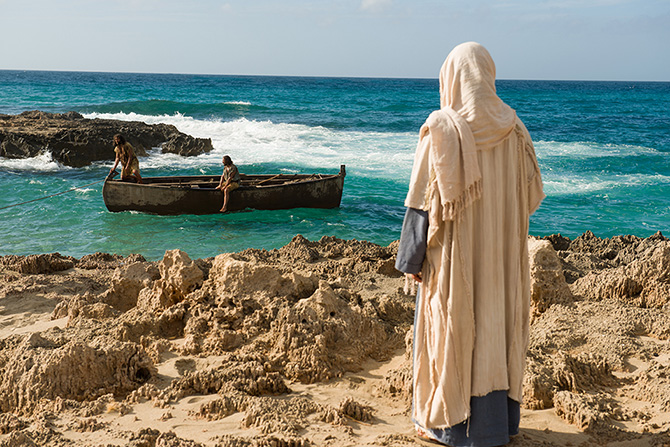 Best wishes on your exciting mission.